"Galileo, Jupiter and Neptune:
three old friends"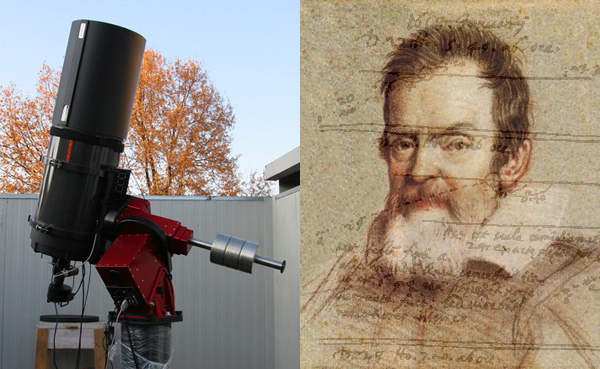 On 9 and 11 July, we will start at 22:00 Universal Time. To Join, just enter the special page!
We all know the revolutionary contribution of Galileo to Astronomy and science in general. Among his more important discoveris were the four main satellites of Jupiter. Tracking them over the years, on Dec 1612 Galileo, while looking at Jupiter, saw also planet Neptune, confusing it for a star. Again, the same happened in Jan. 1613.
Next 2009, after a few decades of unfavourable conjunctions, Jupiter and Neptune will "meet" again up there. The Virtual Telescope will offer a unique opportunity on 9 - 11 July 2009 and Dec. 2009 to follow that celestial encounter, offering a live audio/video streaming. This way, it will be also possible to see the galileian moons moving around Jupiter. The event is of special value, as it happens around the celebration of the 400th anniversary from the first astronomical observation by Galileo!
So, stay tuned and join us for such a worldwide show!
Patronage

Sponsors.
We are pleased to acknowledge the following sponsors, helping us to succeed in this effort:
If you want to support as a sponsor, please contact us