"Across The Solar System"
an official event for Global Astronomy Month (April 2010)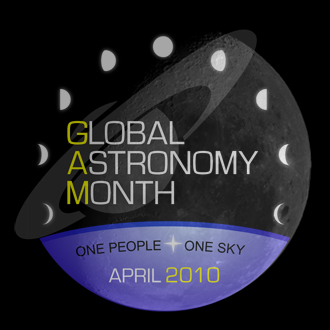 NB: to join this free event, you will just need to access this page at the date/time given below!
Current date and time: UT
Global Astronomy Month (GAM2010, April 2010) is a great opportunity for you to discover our place in the Universe, while in the comfort of your home. Thanks to our cutting-edge telescopes, we will observe and share in real time live images of the Moon, saturn, comets and asteroids, with the comments of our astrophysicists. You will be able to share your comments with many friends, joing the live chat provided.
Join us on April 22, staring at 21.00 Universal Time!
Don't miss Global Astronomy Month, and be ready to celebrate the Universe with us!
For more information or if you have questions, please feel free to contact us.
To learn more about the Global Astronomy Month, click here.